Entertaining young kids can be a challenge for mums. That's why I've put together a list of 100 easy play activities for young kids so you always have something to do.
100 easy play activities for young kids
(click on the images to view instructions or the original post)
This week, we are making a change that is the opposite of what most people do. We're cutting out a day of kindy/daycare.
From this week, instead of being with me just two days (3 days in care) we're changing it up so they're home 3 days and in care 2 days.
We did it for a few reasons and it's what we think will be best for our family at least at the moment.
I'm excited about it and at the same time freaking out a little bit.
What will we do all day?
I now have one more full day to entertain the munchkins.
I'm not a fan of organised activities for little kids like sports and swimming lessons . It's my own personal opinion but I just think that they have so much structure and organisation when they're older, when they're kids, I want my kids to just be kids. I also like to have spontaneity in our days off rather than being locked into being somewhere at a certain time.
Plus the cheapskate in me isn't keen on paying someone to tell my kid to run around a witches hat.
I can do that for free in our backyard. I certainly don't judge people who choose to enrol their kids in organised activities, they're just not for me.
It does mean that I need to be a bit creative if I don't want the 4yo to beg me to watch TV all day.
Kids activities don't have to be complicated or messy though. Really, my babysitting days taught me that the simplest things can be so very enjoyable for kids.
So really I put together 100 easy play activities for young kids for myself but I'm sharing it for inspiration.
100 easy play activities for young kids
1 Park
The park is always the number one request from my boys. They love a playground but sometimes they love a good old explore of the surrounds of the park even more especially if it involves some timed challenges like how quickly they can run between two trees.

2 Scootering
Another simple one, grab the scooters and head to your local bike path or park that has a bit of a track in it.
3 Visit grandparents
This one kinda benefits mum as well because you might get to sit down for a minute while the grandparents entertain the kids. I love to take the boys to visit my 100yo great grandmother and they LOVE visiting her.
4 Library
Our local library has a big touchscreen game thing that keeps my big boy entertained for an hour (I'm not exaggerating!) while the little guy and I read books, play with the dress-ups and explore.
We're very lucky here in Brisbane to have access to such amazing local libraries and they have a wonderful assortment of activities each week too.
5 Make playdough
An oldie but a goodie. I like the Thermomix recipe and I add some essential oils (for calming and to make it last longer) and natural colours.
6 Build a train track
My younger son could play with trains for hours and I must admit, I love the challenge of making a connected track out of all the pieces. The other day I had a friend and her kids over and we were left assembling the track long after the kids had lost interest. We may have gotten a little too much enjoyment out of it.
7 Bake something
I always pictured myself baking and cooking with my kids all smiling faces and fun times. The reality is rather anxiety inducing for this mum who likes things done a certain way.
But I'm learning to let it go. To accept the mess. To not be too picky about how they do things and try not to freak out about the ridiculous amount of egg shell that ends up in the batter.
It's all learning for them (and me) and showing them about food, how it helps us grow, where it comes from… that's the important thing.
Good food, from scratch, with option egg shell. That's my motto.
8 Read books
I love to make up special voices and really practice my school speech and drama skills.
9 Build a fort
The kids LOVE when we build an indoor fort. Usually it just uses an old sheet and the back of the couches. Occasionally they get fancy and add the ladder, sorry, the pantry and line it with containers of snacks.
10 Make an obstacle course
Lay out a few hoops to jump over, a chair to climb under then a little ride-on toy to go around another object, a ball to toss in something, some fabric that's a river they have to jump and you have yourself an obstacle course.
11 The floor is lava
My boys have just discovered this one. It's similar to an obstacle course but they line the floor with cushions like stepping stones and they're not allowed to touch the floor to get from one area to another.
12 Scavenger hunt
When I was in my nannying days, I used to love this one. I'd print out a photo of 12 different things (really easy cause the kids were little) like a leaf/flower/rock… and stick them on the inside of an egg carton and the kids had to find them and put them in the matching hole.
13 Collect sticks & paint them
Kids love painting. They also love collecting things… this one is a win win.
14 Collect rocks & paint them
Ditto for this one but another thing you can do is put them back in parks or along pathways as a little bit of a secret decor. Some people add messages to them too.
15 Go for a bike ride
Whether it's a stroll down the road with the push-trike or teaching your 4yo to ride properly in the park, the bike is always a popular feature in our days.
16 Play tennis
This one is more for the older kids but from almost 4 our big guy started to hit a ball back to you with a racket when you gently throw it. Younger kids could be on ball collecting and trying to balance a ball on a racket.
17 Ball Chute
This one took some engineering on my behalf but the big boy (he was pretty little then!) got great enjoyment out of seeing the little pom poms go down through the 'pipes.'
You can get super advanced with this one and use real pipes.
18 Feed the ducks
We have some very fat ducks near our house and there are always people feeding them but it never ceases to entertain the kids. I still have fond memories of feeding ducks when I was little.
19 Watch a movie in PJs
I love a good kids movie. Add PJs and popcorn and you might win best mum of the day.
20 Pretend party
This one could drag out for a few hours. You could make 'invitations' (for the teddies), make party food, decorate then have the actual party.
21 Make Birthday cards
I got the kids to decorate a whole lot of cards a few months ago and I use them for Birthdays and special occasions instead of buying them. Saves me time & money and who doesn't love a cute handmade card?
22 Make wrapping paper
Ditto to wrapping paper. Adorable handprints and collage anyone?
23 Play doctors
My big guy and his friend get a box of bandaids and the thermometer and take it in turns of one person being the doctor and the other person bringing their 'sick child' aka a soft toy to see the doc. One day we had about 30 in-firmed toys covered in bandaids and bandages. Luckily the doctor was pretty good and they recovered quickly.
24 Play on the trampoline
Maybe don't get involved in this one if you've recently given birth or have some (cough) lady issues but the trampoline is one of my favourite ways to wear the kids out. We also love just lying on it watching the clouds.
25 Do some gardening
My kids even love weeding. Anything where they feel like they're doing something 'like mummy or daddy' and they're in. Maybe get them to plant a little veggie patch or just digging in the dirt.
26 Do a giant drawing
All you need is a big piece of butchers paper and some pens. Tape it to the floor so it doesn't slip around and set them to work. You can also tape it to a low window if they prefer to draw standing up.
27 Balloon toss
Blow up a balloon and the aim of the game is to keep it off the ground.
28 Sock throw
Get out all your socks, bunch them up, set up a laundry basket and a line you have to stand behind then everyone gets a point for every pair of socks they get in the basket.

29 DIY puffy paint
I have to admit I rather like this one myself. Using cotton wool as the paintbrushes makes it easy to make big blobs off it and keep it nice and puffy.

30 Liquid road chalk
Ok so this isn't one you'd want to do on a busy road but we live in a dead end so it's perfect. You could also do it on the footpath.
31 Hopscotch
Map it out with chalk or duct tap and get hopping.

32 Colour some sand and make art
Do this one over a tray or outside if you're not a fan of getting sand everywhere.
33 Canvas painting
Grab a couple of little canvases from your local dollar store and a few paints and let the kids create their own artwork to hang in their room.
34 Make a letterbox
I used to love this one as a kid and my boys love it too. Grab an old box and chop a hole in it like a letterbox hole. Let the kids write some letters and put them in envelopes then post them.
Then one of the kids can be the postman – collect all the letters from the box and deliver them to the recipients (usually soft toys around the house).
35 Pretend shops
Set up a little pretend shop with lots of goods and let the kids price the items. Then you get to go to the shop and they serve you (or the other way around). Sometimes we do this for lunch and they make their order then 'pay' their money when their order is ready.

36 Make hairy Harries
When I was little we called these Hairy Harries but you can get super fancy and make them look like little Mr Potato Heads. Once they grow a bit the kids can give them hair cuts.
37 Find a big hill to climb and roll around on
Who doesn't love rolling down a hill?
38 Frozen dinosaur dig
This one is probably best for summer although kids don't seem to care about it being too cold to play with ice in winter. All you need to do is freeze some mini toy dinosaurs in ice – either an ice cube tray or something like an ice-cream bucket for one big one and set them to work with some tools (a toy hammer does the trick) to dig up the dinosaurs.
39 Plaster of Paris make and paint
This is probably one of my boys' favourite things to do. I haven't made any plaster of paris shapes myself but my mum used to make them for us all the time. You can get plaster of paris pretty inexpensively and then it just needs to be mixed with water and put in a mould (silicone moulds are the easiest).

40 Salt dough
Salt dough doesn't just have to be for Christmas. You could use it in place of plaster of paris and have the kids make their own shapes then pain them. You can also decorate them with the coloured sand above.

41 Moon sand
I'm going to admit that my first attempt at this didn't end well. There's still moonsand in our vacuum more than a year later (don't vacuum it!) but the kids do love this stuff so I'm happy to give it another go. I like the above recipe because it uses coconut oil instead of baby oil which has some nasties in it.
42 Dress ups
Who doesn't love dress ups? You don't need to have a stack of fancy proper costumes though. A box of pieces of random fabrics can be made into a superhero outfit just as easily as a princess dress and a pirate.
43 Tea party
Make some scones and tea and sit down and be all proper like. Invite the teddies (maybe send them a proper invite in the mail like above) and make it extra special.
44 Basketball
We love playing basketball on our trampoline and just in the backyard. There are a few tutorials around for how to create your own easy DIY hoop.

45 Velcro/sticky darts
My kids love throwing things (do any kids not) so playing darts is always a winner. I'm a bit naughty and we like to use our Squigz (these awesome suction toy things) and throw them at the cupboard doors.
46 Go swimming
I don't think this one needs much of an explanation.
47 Fishing (bath)
There are a few options with this one. Whether you make your own fishing rods with some string a stick and a magnet on the end and pop some magnetised 'fish' in the bath or use little nets to scoop random things out of the bath it's all great fun. I sometimes use a big tub of water instead. I used to set the big boy up with it in the kitchen when I was cooking dinner (with towels underneath to catch the spills).
48 Hide & seek
An oldie but a goodie.
49 Put on a show
Get the kids to dress up and make up a show/performance for you.
50 Dance party
Music on.. sing and dance your hearts out. A great one when the tensions might be rising a little.
51 Treasure hunt with clues
I once did a treasure hunt for my sister for her Birthday and hid a packet of her favourite lollies in the dryer. It was the perfect hiding spot and I had an awesome clue. Problem was, I didn't factor in my mum doing a load of washing in the wee hours of the morning. Yep the lollies were one big bag of goop.
52 Camping
Set up a 'tent' inside or outside, make a fake campfire and sit around telling stories. You can go to 'sleep' in the sleeping bags and go on adventures.

53 Ball toss game
You can use hoola hoops or mark the floor with some tape then different points for each different space you land on. For smaller kids, you could make different colours mean different things.
54 Egg and spoon race
This one is a nice challenge for fine motor skills getting the kids to balance an egg on a spoon and get from one spot to the next. It's probably best to stick with pretend eggs though.
55 Water 'paint'
Get some big paintbrushes out and buckets of water and let the kids 'paint' the house.
56 Shaving cream paint
Let them cover the shower screen in shaving cream then go to down finger painting through it. Bonus is it just rinses straight off.
57 Exercise circuit
My big guy loves doing Youtube workouts with me so I'm going to try doing some fun little kid-friendly circuits with them. Thinks like jumping over a stick, touching your toes, running on the spot, throwing a ball in the air and catching it – they're all really simple but making stations for them seems to make it more fun.
58 Memory
You can use a proper memory game or draw shapes or pictures on cards. If your kids are older you could introduce simple words or numbers to the game.
59 Snap
A game of good old snap is always a winner in my house.
60 Puzzles
Make sure your puzzles are age-appropriate and a tip for storage – keep the pieces for each puzzle in a ziplock bag inside each box to make them just a little bit more difficult to mix up.
61 Colouring in
You don't need to go out and buy colouring books to do colouring in. Draw some things yourself or search for 'free colouring pages' on google and print them at home.
62 Mr Squiggle
I'll let the man himself explain this one. Take turns of who gets to be Mr Squiggle.
63 Make jewellery
You don't need fancy beads you could let the kids get crafty with whatever they can find – a leaf necklace, bottle-top bracelet or pipecleaner ring – all perfect to add to the dress up box afterwards.
64 Walk around the block
This one is so simple but can be so much fun. Focus on the adventure of walking around the block and look for new things. Talk about what the people might be doing in their houses or what's growing in their yards. Make it a little bit different every time.
65 Backyard picnic
Take your meal outside. Spread out a picnic rug and pretend you're out on a picnic. I don't know what it is about eating outside but it's always so much more fun.
66 Pizza party
Either make your own or buy some pizza bases and let the kids top them themselves.

67 Colour hunt
Have the kids search for items of a specific colour then make a collage of all the things they find.

68 Walking water experiment
69 Colour sort lego
Set the kids up with a box of lego and have them sort it into the different colours.

70 Hallway obstacle
71 Rainbow craft

72 Leaf art
73 Balloon Rockets
74 Floating ball with straw

75 Paper plate dream catchers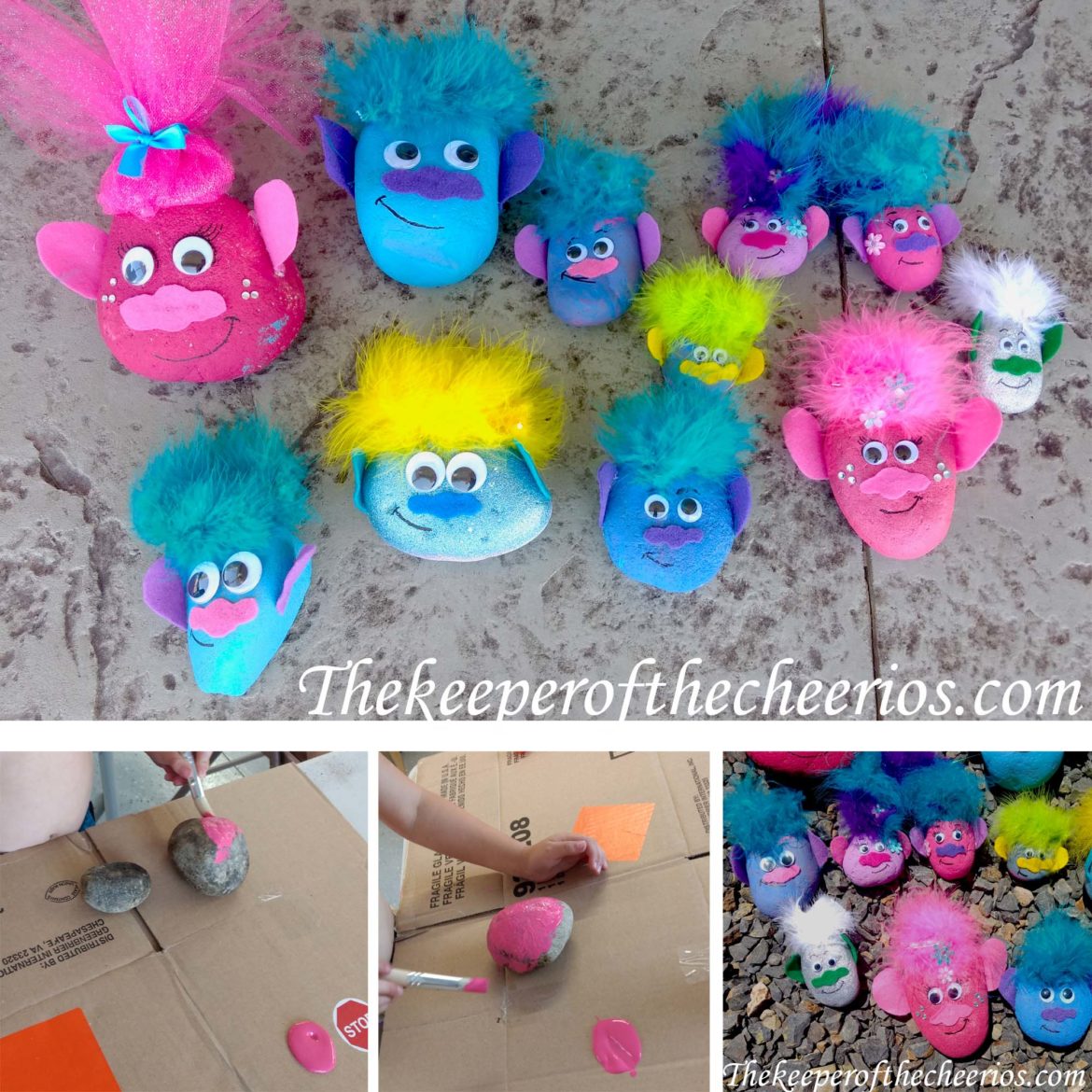 76 Troll rocks
I know this one is technically still painted rocks but how cute are they? You could combine it with watching the Trolls movie.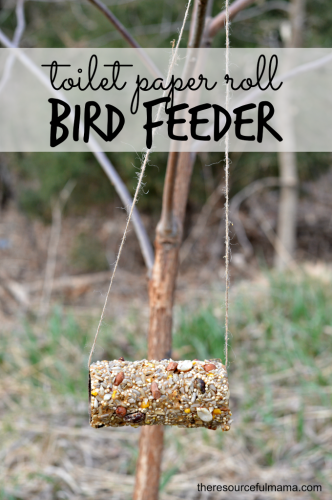 77 Toilet paper bird feeder
My boys desperately want to attract the local lorikeets. Maybe one day they'll con me into making one of these.
78 Stick maze
Collect a whole of big sticks in the backyard or local park and lay them out to make a maze then have fun getting 'lost' in it.
79 Bead sort on sticks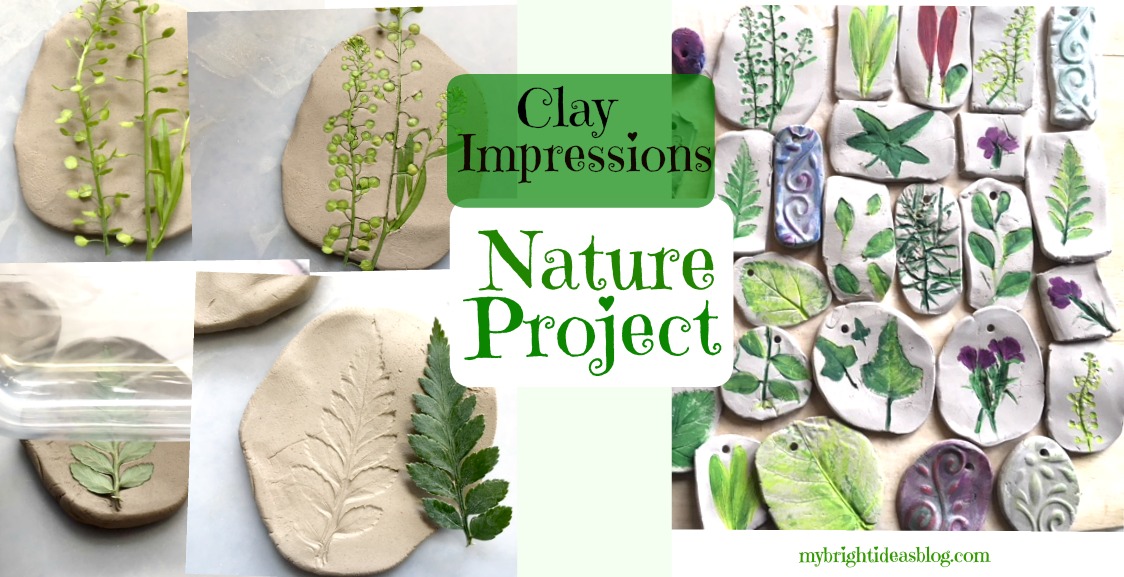 80 Clay impressions
81 Lacing hearts
82 Squishy balloon man

83 Paddle pop harmonica
84 Carwash game
Get the kids toy cars nice and dirty (even just some cocoa if you're not keen on dirt then set them up with a water tub, a soapy water tub and a toothbrush for scrubbing and set them to work.
85 Pasta art – jewellery or sorting
Coloured pasta can be used for making jewellery, pretend cooking, colour sorting, counting… the possibilities are endless.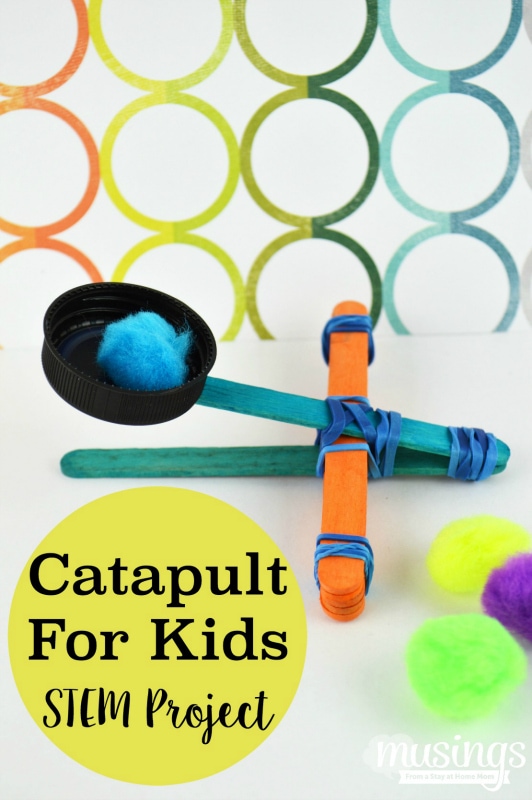 86 Catapult with paddle pop sticks
87 Collage
Tear a stack of different bits of paper (or even old mags) and set the kids up with some glue and a piece of paper and get them to create a collage.
88 Body trace on big paper
Grab a really big piece of paper and get the kids to lie down on it then trace around them. They can either colour it in or make 'clothes' out of other pieces of paper, a collage or some fabric.
89 Pipe cleaner worm pick up with pegs
90 Slime
91 Paint with q tips
92 Sort coloured beads on sticks
93 Chopstick sort
Get the kids to use chopsticks to sort different things. You could use beads, dried beans, M&Ms.

94 Lanterns
95 Origami
A quick search on youtube and you'll find a tutorial for just about any origami creation you can think of. It's a great one to impress the kids!

96 Make photo frames
97 Paint tshirts or a hat
Grab some fabric paint and a plain shirt and let them decorate their own outfit.
98 Inventor box – glue, pegs, paper
Collect some craft tools and bits and pieces and present it to the kids as an 'inventor box' and challenge them to come up with a creation.
99 Bowling
You can use anything for bowling but I think a stack of plastic cups and a sock make a super easy bowling game.
100 Felt boards
Cut out felt in all different shapes and keep once piece as a big sheet. The little pieces will stick to the big piece and can be used to create all sorts of artworks.
I hope you enjoyed 100 easy play activities for young kids.